Guest Post By Brad Shorr
Building a lead generation campaign as part of your company's online marketing efforts can be a confusing and complicated process. Because there are so many kinds of visitors to your website — each with their own distinct motivations for visiting — there are an equally large number of elements that need to be built into the site to attract them. If any of these components are missing, it can mean that your website won't function as well as it could. Internet marketers who want to build a lead generation site that appeals to as many potential customers as possible should know not only what needs to go into their sites, but also how to put them together.
Here at professional SEO services firm Straight North, we've spent a lot of time working to understand what goes into a successful lead generation campaign. As a result of our research, we've developed the following infographic illustrating what we refer to as the ecosystem of Internet marketing lead generation. Using this illustration as a blueprint of sorts, Internet marketers can build lead generation campaigns that include all of the essential elements they need to attract as many types of potential customers as possible. As challenging as building a high-performance campaign can be, knowing where to start can give you a significant advantage.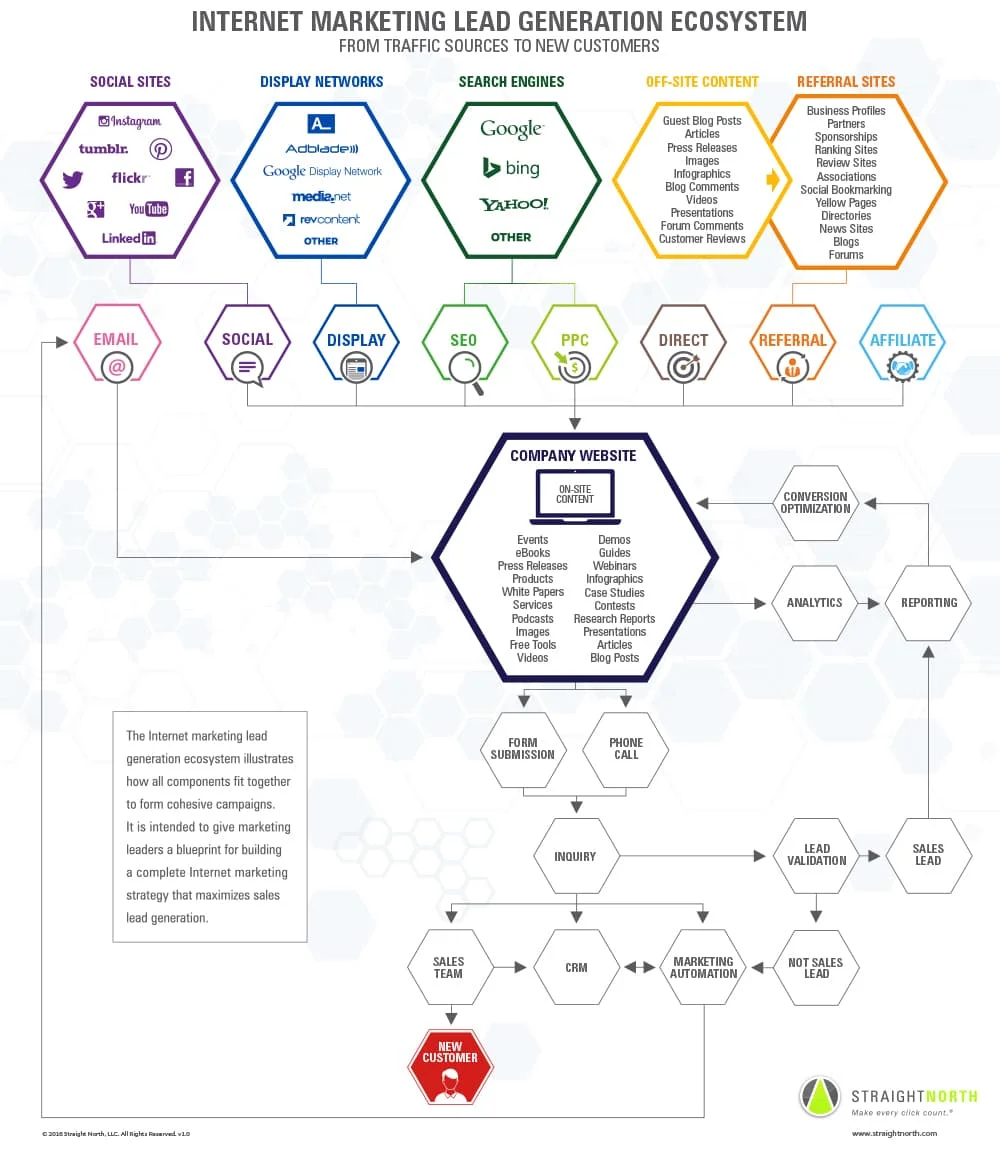 Infographic created by Straight North, a professional SEO services firm
Brad Shorr is Director of Content Strategy at Straight North, an Internet marketing firm in Chicago that offers SEO, PPC and web design services. With over 25 years of sales and marketing experience, Brad has been featured in leading online publications including Forbes, Entrepreneur and American Marketing Association.